SPECIAL EVENTS AT EMERSON
NOVEMBER 16, 2019
FALL FEAST AND FUN(DS) SERVICE AUCTION
SAVE THE DATE!
AND we are now calling all Hostesses, Hosts, and Donors!
The Official Hosting Form was sent to you on Wednesday, so don't delay!
Complete the form, and AFTER CHECKING AVAILABLE DATES, Submit it!
WE WILL BE SENDING AN OFFICIAL E-VITE TO EVERYONE SOON.
---
INTERESTED IN BECOMING AN OWL FACILITATOR?
The Religious Education committee wants you to know about an exciting upcoming opportunity to get trained to facilitate Our Whole Lives (OWL), the comprehensive, lifespan sexuality education curricula developed by the UUA.
Our former Religious Educator Emmalinda MacLean (who many of you know) is now a part of an organization called More Than Sex-Ed.
They are running an OWL training September 27th – 29th at Antioch University. https://www.morethansex-ed.org/sept-2729-professional-development-at-antioch-university The curriculum is practically identical to OWL, except that it's taught in a secular context, so the portion on "sexuality and our faith" will be excluded. They are willing to offer Emerson members a deep discount on participating ("pay what you can" instead of the listed price of $599).
This is an excellent time to participate in such a training, because we have heard that youth in our congregation are interested in the 10 – 12th grade Our Whole Lives program. We're confident that we can "fill-in-the-gaps" between this training and the "official" OWL training, especially if working with one of our previously-trained facilitators. We'd really love to have enough trainers to be able to accommodate this interest from our youth and put together a training that would start sometime in the next few months, as well as offer the 7-9 grade OWL class in the future.
Please contact Emmalinda directly, to register: emmalinda@morethansex-ed.org
Please also let Rev. Matthew know that you are interested in attending. Financial support is available, including for transportation cost. please also reach out—we don't want cost to be a factor in limiting attendance.
Thank you for your interest in supporting our youth!
Anna & the RE Committee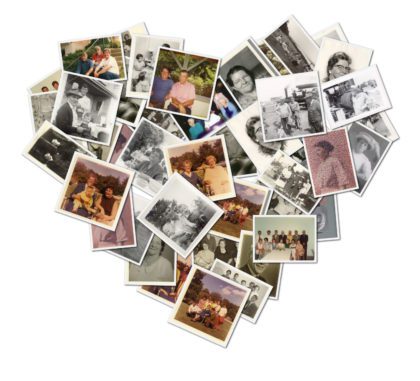 EMERSON PICTURE ROUNDUP
We're putting together a photo archive of past and present Emerson photographs and would love to have copies of whatever you've got stashed away in a closet or stored on your computer or camera.  I can scan any hard copy pictures or feel free to send anything digital (whatever format you have is fine) to 
traceheskett@gmail.com
.
Let's not let our Emerson memories be lost!
---
LA/VALLEY CLUSTER CAMP
at CAMP DEBENNEVILLE PINES
If you've been to a Cluster Camp weekend before, you'll know that it's a great opportunity for fellowship with family and friends from your own congregation, but also with other nearby UUs.  All are welcome – individuals, partners, families – members and friends of any UU congregation.
This year, we want to be sure that everyone is able to save the date of the Cluster Camp many months in advance.  Camp will start during the afternoon/evening of Friday October 11, and will end in the afternoon of Sunday, October 13.  We are also hoping that you'll take 2 minutes to fill out the very brief survey at the link below to let us know if you're thinking about coming!  It would help a great deal with our planning to have a good sense of who might show up and the kinds of activities they're interested in:  Go to SURVEY.
You are also encouraged to forward this email to any other folks you think might be interested.
Thank you for filling out the survey and for possibly joining us at Cluster Camp this October!
Best regards,
-Your Los Angeles/Valleys UU Cluster Camp Planning Team
Upcoming Events
No events in this category