News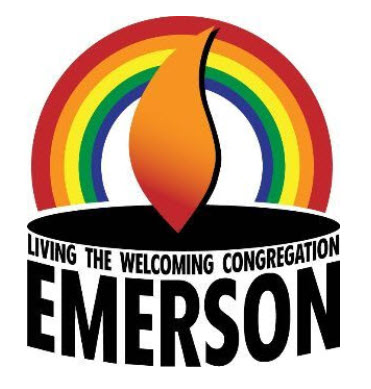 Emerson UU Board Meetings:
(Open to All)
2nd Monday of Each Month at 7:30 PM
Everyone is invited to attend via Zoom 1
Next Meeting:
October 9th, 2023
Agenda
Minutes from June 12, 2023 Meeting
_______________

Camp de Benneville Pines has camp events coming up!  For more information, see the De Benneville Pines website Events menu.  (http://debenneville.org/)
Our Cluster Weekend Retreat will be on Friday, September 29 through Sunday October 1st. Join many of our neighboring congregations in (or near) the Channel Cluster for this weekend retreat in the mountains.  Look for coming communications and registration forms. Sign up early and join in a beautiful weekend among the towering cedars, oaks and pines of this beautiful camp owned and operated by the UU Pacific Southwest Service Area.
The atmosphere is one of congeniality, camaraderie and friendship.  This weekend is a chance for the whole family to relax, hike, sing, play games, swim and enjoy the fresh air among other UUs in our cluster.  For more information, registration, or to volunteer for programs and workshops see more information at:
or contact Sharon Damerell, Annie or David Barker clusterretreat@chaliceuu.org
PineCon: October 20-22:   a tabletop gaming retreat at our beloved UU camp. This year will be our sixth year holding this event, and every year it gets better.  
Highlights include
Board Games and Role-Playing games all weekend long. Join one of our scheduled games, or start or join one of the many ad hoc games in the Lodge

At least one session of Archery

6 meals including Friday dinner, 3 meals on Saturday, Sunday breakfast and sack lunch

Stay in one of Camp de Benneville's cabins

Enjoy gaming in the mountains!
For more information and to sign up, please visit our website at http://pinecon.org/
And don't forget to REGISTER for Camp De Benneville Pines THANKSGIVING CELEBRATION!
___________________