Home 8 Widget- Bottom Right (SUPPORT EMERSON UU)
EMERSON UU ~NEWS
---
SUNDAY OFFERING AND PLEDGE PAYMENTS
If you regularly placed checks in the offering basket, please put those checks in an envelope and mail them in to Emerson (address below) for the next several months. Or, this might be a great time to set up automatic Bill Pay with your bank or credit union. To donate or pledge online, please click on "Give" in the top right corner of the page.
Emerson Unitarian Universalist Church
7304 Jordan Ave.
Canoga Park, CA 91303
_____________________
---
Concerned about the 2020 Elections? Get involved with UU the VOTE! 
Unitarian Universalists have been building powerful partnerships to mobilize our communities to #VoteLove and #DefeatHate in the 2020 elections. I know many of us are worried about this election, and one of the best ways to manage that worry, is to do something about it. Here are a couple ways you can get involved every week:
UU VOTER TURNOUT COALITION – Every Thursday, 5-6 PM
We are partnering with our neighboring congregation, Troop UU in Pasadena, and working with Vote Forward, a partner of the national UU the Vote campaign. We meet every Thursday at 5 pm PST via Zoom and write letters to potential voters in key states and districts across the country, encouraging them to go vote in November. These gatherings also make space to reflect on our values as UUs — specifically highlighting the importance of our 5th UU principle in this work — and to create connections with one another.
Sign up today to get involved and learn more about this effort! If you have any questions, please email Liz Murphy, Throop's Ministerial Intern, at ThroopInternLiz@gmail.com.
RECLAIM OUR VOTE – Every Sunday, 1-4 PM
UU Justice Ministry of California is hosting "Reclaim Our Vote" phone bank parties for UUs to help prevent voter suppression in key states. Each session will include training on the why and how of these phone banks to make sure voters are registered to vote and know where/how they can vote in their location. Sign up to UU the Vote with us to save our democracy today!
uujmca.org/uuthevote/worship2work
CALIFORNIA BALLOT RECOMMENDATIONS – UU JUSTICE MINISTRY OF CA
Understanding California's Ballot Propositions can be very challenging. After consultation with several local and statewide organizations & collectives, and deep reflection on how our values call on us to engage the proposed initiatives, UUJMCA has put together this grid of recommendations, including our own, for you to be able to make an informed selection.
Find them here: https://uujmca.org/ballotrecommendations/
_____________________
---
SO YOU WANT TO TALK ABOUT RACE? 
We at Emerson have been invited to join with members of UU Church of the Verdugo Hills to discuss the book So You Want To Talk About Race by Ijeoma Oluo. In this New York Times bestseller, Ijeoma Oluo offers a hard-hitting but user-friendly examination of race in America.
Widespread reporting on aspects of white supremacy–from police brutality to the mass incarceration of Black Americans–has put a media spotlight on racism in our society. Still, it is a difficult subject to talk about. How do you tell your roommate her jokes are racist? Why did your sister-in-law take umbrage when you asked to touch her hair–and how do you make it right? How do you explain white privilege to your white, privileged friend?
In So You Want to Talk About Race, Ijeoma Oluo guides readers of all races through subjects ranging from intersectionality and affirmative action to "model minorities" in an attempt to make the seemingly impossible possible: honest conversations about race and racism, and how they infect almost every aspect of American life. We will be exploring the book (and occasionally with supplementary texts) over the course of five months, beginning in October and completing in February:
Session 1: Introduction (introduction & chapters 1-3)
Thursday, October 8th at 7pm
Session 2: Intersectionality & Privilege Theory (chapters 4 & 5)
Thursday, November 12th at 7pm
Session 3: Police & Policing (chapters 6-8)
Thursday, December 10th at 7pm
Session 4: Microaggressions, Language, & Appropriation (chapters 9-12)
Thursday, January 14th 2021 at 7pm
Session 5: Why? What If? What Now? (closing session, chapters 13-17)
Thursday, February 11th 2021 at 7pm
All sessions will be via Zoom, and any additional readings will be mailed out in advance. To register, click here. By registering, you are affirming your intention to be present for each of the 5 sessions, to the best of your ability. Registration will close on October 1st, a week in advance of our first meeting.
The book can be purchased through Bookshop, an online bookseller which helps support local bookstores through profit-sharing and affiliate programs. You can also find it in several formats at both LA County and LA City libraries, though you may have trouble keeping your copy for the duration if you go this route. If you would like to purchase a copy, but would struggle to afford it, please let us know (there's even a space on the form!). If you would like to help subsidize copies for folks who might have very tight budgets at this time, please also let us know (there's a space in the form for that too!)
Please remember to register by October 1st and place your orders and holds for the book ASAP.
_____________________
---
TAKE ACTION!
Here are ways you can take action for our earth that were discussed in our recent Environmental Justice Ministry meeting. Some are 1 minute actions, like signing petitions. Others are more in depth, like get out the vote efforts. Everything you do matters!
Thanks!
Anna & Rhonda
_____________________
---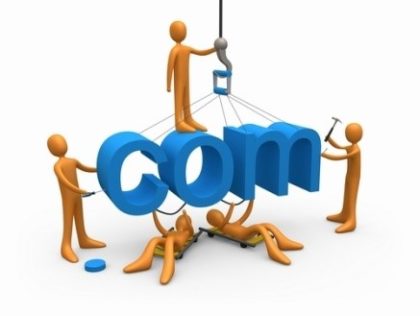 NEW WEB MANAGERS!!
The Emerson UU Website now has a team to manage our very important website.  Jacqui Tolin has been teaching the team WordPress, which is the program that runs the website.  We are so grateful that these amazing members have stepped forward.  The team leader is LindaBeth Nelson, and team members include Louise Rovner, Linda Morris, Frances Young, and Jacqui Tolin.  If you would like to join our team, or have suggestions for the website, please contact LindaBeth Nelson.
_____________________
---
TECH ASSOCIATES NEEDED!
If you've attended Emerson Sunday Worship in Zoom, and you no doubt have noticed the many different elements–both live and recorded–that come together to make up the service.  The Tech Associate is key to presenting a professional and worshipful online service. Emerson's Tech Associates are volunteers stepping up when guest speakers take to the virtual pulpit to produce the service, coordinating the sequence of elements, including live video and PowerPoint slideshow.  If you have had exposure to PowerPoint, or live online meeting platforms, and would like to help with presenting Sunday services, contact Rev. Matthew (revmatthew@emersonuuc.org).
_____________________
---
CONTRIBUTE TO SUNDAY WORSHIP!
Emersonians, here's an opportunity to contribute to our Sunday worship services in an easy and fun way.  We're looking to create a video of multiple Emerson members saying one or two lines each of our Covenant, both in English and Spanish.  Members with Spanish fluency (or at least confident pronunciation) are especially needed.  If you'd like to take part, please email Todd Covert at tcovertops@aol.com.
_____________________
---
HELP HOST EVENTS FOR ONLINE CONNECTIONS
Calling all Emersonians!  Are you interested in helping your community keep in touch and connected by hosting/organizing an online event? It could be a yoga class, a song circle, a creative writing workshop, an informative lecture, or just a time to chat and hangout. It could be an ongoing event or one-time only. We invite you to contribute and help maintain our sense of connection during this time of physical distancing. You may use the church Zoom account to hold your event. Please contact the office at office@emersonuuc.org or (818) 887-6101 in order to arrange. We look forward to all your wonderful and creative ideas to keep us entertained, grounded and create connections with your fellow Emersonians!
_____________________
---
DONATIONS NEEDED
The West Valley Food Pantry needs our help. They need baby diapers, size 2-6 and pet food for dogs and cats. Any donations will be greatly appreciated. For a list of most needed items, click HERE.