Home 8 Widget: Bottom right -(Support Emerson)
SUPPORT EMERSON UU COMMUNITY

Here are the links to make Your ANNUAL PLEDGE or DONATION online.  Go to our "Donate" page to find out different ways you can donate; and to our "Pledge" page to learn about Pledging.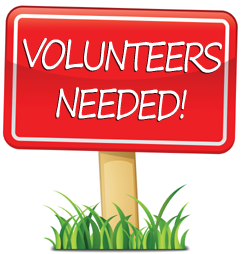 Emerson's Fall Fundraiser needs you! Contact Louise Rovner to volunteer your ideas and energy.  And make sure you mark your calendar for Saturday, November 18th!
Share the Plate Sunday Collection:   As part of our commitment to serve our community, we share half our offering with local organizations whose work furthers our mission.  September Recipient:  Haven Hills. Since 1977 Haven Hills has lifted up survivors of domestic violence to transform their lives. We offer shelter, crisis intervention, counseling, advocacy, and activities supporting increased economic opportunity for over 2,500 women and men each year. In doing so, we help survivors of domestic violence find the strength within themselves to break the cycle of abuse and build a new, productive, and joyful life for themselves and their children.  – Havenhills.org
Emerson also partners with the West Valley Food Pantry.  The West Valley Food Pantry is serving more people who are food insecure, including people who are homeless, families and elderly people living on a fixed income; providing them not with just food, but basic necessities. They also have a mobile shower for those who don't have access to water. Most needed: cash donations and single serve, ready to eat, UNEXPIRED food items. You may bring your donations to Emerson or to the Food Pantry (it is a few miles to the southwest of Emerson and typically open weekday mornings – check their website for updated times).  Home page of West Valley Food Pantry's website:  https://www.westvalleyfoodpantry.org/

TECH ASSOCIATES NEEDED!

If you've attended Emerson Sunday Worship on Zoom, you have no doubt noticed the many different elements –both live and recorded– that come together to make up the service.  The Tech Associate is key to presenting a professional and worshipful online service. Emerson's Tech Associates are volunteers who step up when guest speakers take to the virtual pulpit to produce the service, coordinating the sequence of elements, including live video and PowerPoint slideshow.  If you have had exposure to PowerPoint, or live online meeting platforms, and would like to help with presenting Sunday services, contact our office at office@emersonuuc.org
__________________________