Sunday Services Online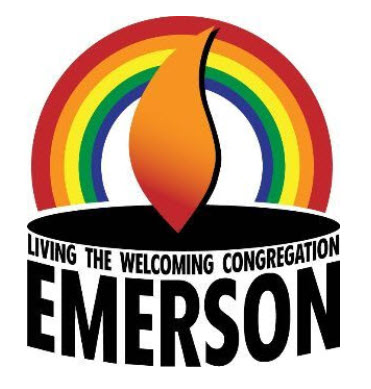 SUNDAY SERVICES – 10:30 AM
Join us for Sunday morning worship followed by Coffee Hour via Zoom: https://tinyurl.com/emersonuuc
Zoom Meeting ID: 858 109 2800 –
Password: chalice
Or by phone: (669) 900-6833 and enter the Meeting ID: 858 109 2800

A few notes on the worship service: Everyone is invited to light their own chalice.  If you have a joy or sorrow, you would like to have shared aloud during the worship service, you can write it in our Virtual "Book of Life": HERE.  There will also be an opportunity for people to write in the chat.
Following the service is our "Virtual Coffee Break" when those who wish to remain may join others for conversation in Zoom Breakout rooms.