Next Service

Join via live.emersonuuc.org
or phone: (669) 900-6833
Zoom ID: 858 109 2800 PW: chalice

CURRENT NEWS


This Day in Unitarian Universalist History October 21

1772 – Samuel Taylor Coleridge was born in Devon, England. Raised partly as a "charity boy" in an institution, he was a minister's child with an inquisitive mind. In early life, he was a Unitarian and often preached in Unitarian chapels, but he eventually became an Anglican. Coleridge was a gifted poet who was instrumental in the Romantic movement in England and wrote theological and political works as well. Among his most famous poems are "Rime of the Ancient Mariner" and "Kubla Khan." Samuel Taylor Coleridge had a significant influence on Transcendentalist Ralph Waldo Emerson.The post October 21 first appeared on Harvard Square Library.Read more at: www.HarvardSquareLibrary.org - the digital library of Unitarian Universalism.


____________________
Emerson UU Board Meeting:


2nd Monday of Each Month




Next Meeting: November 8, 2021


Everyone is invited to attend via Zoom.


Meeting Agenda



_______________________
Getting Back Together!

We are planning to start in-person worship on Sunday, November 7th with our annual Water Communion, but we will still continue to have the option for folks to join us online.  That is why, starting on October 24th, we'll be leading the online worship live from our sanctuary.  Some groups are already meeting in person, like the Elder's Circle and Choir rehearsals.  
Currently all in-person activities will utilize safety measures of masking, ventilation, and distancing.  Worship services will likely limit capacity to 50 people.  There will be an RSVP system (more information to come). We are seeking your confidential (anonymous) input regarding how likely you are to attend church in-person, particularly related to vaccinations.  Reverend Matthew has emailed a link to the survey to everyone who receives our weekly emails ("EBlast").  If you have not received it or have difficulty completing it, please contact Emerson's office.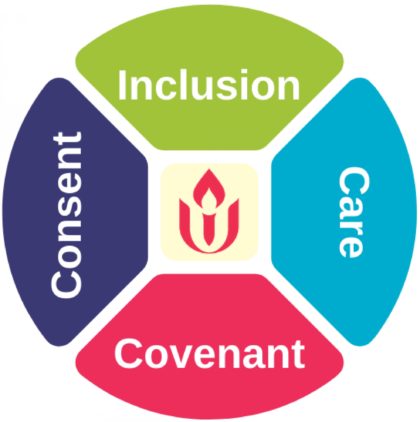 Before you join any in-person gathering (small, large, at church or elsewhere), we encourage you to read the UUA's Guidance for Gathering in Covenantal Community at the end of our Getting Back Together page (under our Community menu above).

So that people still joining online can experience high-quality worship, we are upgrading our AV system.  We need your support for this.  See FUNDRAISER to contribute to matching the grant.  Also, if you would like to help our tech team set it up or run it, please contact Reverend Matthew.

____________________

Gardening Work Parties:  Emerson's Environmental Justice Ministry invites you to connect with our interdependent web and join us at one of our upcoming gardening parties!
Saturday, October 23rd, 9-11:30 am
planting in Emerson's food garden
You're invited to bring:
Seeds/Seedlings (kale, chard, Brussels sprouts, collards, peas, radishes, carrots, herbs, or other cool season crops)

Soil (compost, soil amendments, topsoil, manure)

Shovels (and other tools like hand trowels, and gardening gloves)

Snacks and Hydration (for yourself, if you like)

or just yourSelf
After we finish the gardening, we may opt to go out to a restaurant.

Saturday, November 13th, 9 am
planting natives and drought-tolerant plants around our campus, plus fixing some damaged sprinklers
_____________________
Emerson's Choir is Back!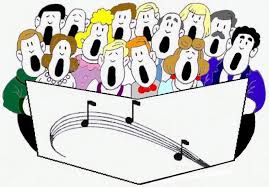 Teenagers and children are invited, as well as adults.  For more information, see Music and Choir page in the Community menu.
______________________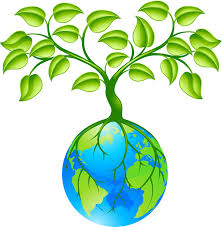 Eco-Challenges

Our planet is in crisis – and to create a life sustaining future, it's going to take all of us to do all we can. The good news is that YOUR actions make a difference – and there are solutions at our fingertips.  See a variety of action choices you can take in our Environmental Justice Ministry page in our Community menu above.
________________________
Emerson is forming a task force to better understand how we can "Widen the Circle" related to the proposed UU 8th Principle. In a unanimous vote of members present at our Congregational meeting on June 27th, 2021, Emerson UU approved  "the spirit and intent of the proposed 8th Principle of the Unitarian Universalist Association to 'affirm and promote journeying toward spiritual wholeness by working to build a diverse multicultural Beloved Community by our actions that accountably dismantle racism and other oppressions in ourselves and our institutions', recognizing that our denomination's goal of promoting sustained action to eradicate racism and other oppressions may evolve into new language or revisions such as making this a preamble to our Principles."  
To read the full resolution and more about the 8th Principle, see this website's News Page or our Racial Justice Group page
Learn more about the 8th Principle from the UUA: https://www.8thprincipleuu.org/
______________________
Small Group Ministry Theme for October:  Reverence
For more information about Small Group Ministries and Touchstones, see our Small Group Ministries page under this website's Community Menu, HERE.
________________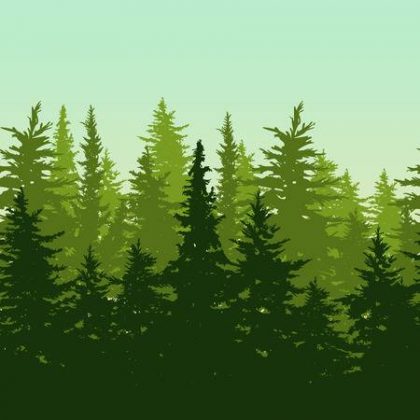 CAMP DE BENNEVILLE PINES: 
Camp Connect events are one-to-two-hour Zoom-hosted workshops, presentations, performances, and discussion groups. Sessions vary from month to month.  To learn more about Camp Connect, go to Events for the Camp Connect page on the Camp de Benneville Pines website, 

https://www.uucamp.org,

HERE.
_________________________________
This Day in Unitarian Universalist History October 21

1772 – Samuel Taylor Coleridge was born in Devon, England. Raised partly as a "charity boy" in an institution, he was a minister's child with an inquisitive mind. In early life, he was a Unitarian and often preached in Unitarian chapels, but he eventually became an Anglican. Coleridge was a gifted poet who was instrumental in the Romantic movement in England and wrote theological and political works as well. Among his most famous poems are "Rime of the Ancient Mariner" and "Kubla Khan." Samuel Taylor Coleridge had a significant influence on Transcendentalist Ralph Waldo Emerson.The post October 21 first appeared on Harvard Square Library.Read more at: www.HarvardSquareLibrary.org - the digital library of Unitarian Universalism.
UPCOMING EVENTS
SUNDAY SERVICES – 10:30 AM
Join us for Sunday Morning Worship
via live.emersonuuc.org
Phone Number is still (669) 900-6833
Enter Zoom ID # 858 109 2800
Password: chalice
____________________
Community Events:
TUESDAY, October 19th at 2:00 PM
Community Time with Rev. Matthew
Via live.emersonuuc.org
Zoom Meeting ID:  858 109 2800
Password: chalice
Or call: (669) 900-6833 and
enter Meeting ID: 858 109 2800
TUESDAY, October 19th at 6:30 pm
Pagan Chat & Study
Via live2.emersonuuc.org
Or Call:  (669) 900-9128 and
Enter Meeting ID: 343 977 3791
THURSDAY, October 21st at 10:30 AM
Elder's Circle
In-Person at Lynne M.'s home
OR Via Zoom: live.emersonuuc.org
Zoom Meeting ID:  858 109 2800
Password: chalice
Or call: (669) 900-6833 and
enter Meeting ID: 858 109 2800
THURSDAY, October 21st, 7:30 – 8:30 pm
Emerson Choir
Email Eloise Porter to participate in person.
SATURDAY, October 23rd, 9 to 11:30 am
Garden Workday
In-Person at Emerson
(See News Column to the Left for more information.)

TUESDAY, October 26th at 7:30 pm
Book Group
Via live2.emersonuuc.org
Or Call:  (669) 900-9128 and
Enter Meeting ID: 343 977 3791
Link to Monthly Calendar HERE
_____________________________
ONGOING GROUPS – Open to All:
EMERSON CHOIR
Thursdays – 7:30 to 9:00 PM
A place where you can connect, listen, and sing. All are invited to participate, even those who are not currently members of Emerson's Choir.   For more information, click HERE:  http://www.emersonuuc.org/community/music-and-choir/
PLANT BASED LOS ANGELES
First & Third Sunday of each month – 3 to 4 PM
We share recipes and answer questions about a Whole Food Plant-Based diet without added salt, oil, or sugar. Making us and the planet better one meal at a time. For more information, click HERE:   http://www.emersonuuc.org/community/plant-based-los-angeles/
PAGAN CHAT GROUP
First & Third Tuesday of the month – 6:30 PM
A chat and discussion group looking at Paganism from a UU perspective with the potential to grow into a local chapter of the Covenant of Unitarian Universalist Pagans. For more information, click HERE: http://www.emersonuuc.org/community/pagan-chat-study-group/

ENVIRONMENTAL JUSTICE MINISTRY
Second Sunday of Each Month at 1:00 PM
The work of creating a sustainable way of life is central to our Unitarian Universalist view of a just and compassionate world. For more information, click HERE: http://www.emersonuuc.org/community/just-web/
RACIAL JUSTICE AND ANTI-RACISM GROUP
Second Tuesday of each month at 7:30 PM
Join us for a discussion of racial justice issues in order to deepen our commitment to anti-racism. For more information, click HERE: http://www.emersonuuc.org/community/racial-justice-anti-racism-discussion-group/

ELDERS' CIRCLE
Third Thursday of each month at 10:30 AM
This is a space to talk about issues around aging and to find support to help navigate the challenges that come with age. For more information, click HERE: http://www.emersonuuc.org/community/elders-circle/
EMERSON BOOK DISCUSSION GROUP
Fourth Tuesday of each month at 7:30 PM


Next Meeting: Tuesday, October 26th at 7:30 PM
To Discuss:  The Book of Longings
Join us via: live2.emersonuuc.org
Zoom Meeting ID: 343 977 3791
Password: chalice
Or call: (669) 900-9128 and
enter ID: 343 977 3791
Our fiction selection for October 26th is Sue Monk Kidd's The Book of Longings,the story of the fictional Ana, a young, wealthy, and well-educated Jewish would-be writer, living in first-century Galilee, who just happens to fall in love and marry Jesus. But the story is Ana's, and Kidd has compellingly re-imagined the possibility of such a woman living at that time. Hmm.
Check out our page on Emerson's website under Community.
SMALL GROUP MINISTRY 
One of the best ways to get connected in this congregation is by joining one of our small group ministries, which meet once or twice a month. Learn more on our Small Group Ministry page under our Community menu, or by selecting THIS LINK: http://www.emersonuuc.org/community/small-group-ministry/
__________________________________________
SUPPORT EMERSON UU


Everyone's help is needed to support our church!
_________________
SPECIAL FUNDRAISER FOR MULTI-PLATFORM SERVICES TECHNOLOGY!
Help us purchase new video and sound equipment so that when we return to in-person services we can offer those unable to attend in-person worship a high-quality experience.  To learn more about this fundraiser, see Hybrid Worship Fundraiser in our Give menu.  
___________________
SUNDAY OFFERING AND PLEDGE PAYMENT
If you regularly placed checks in the offering basket, please put those checks in an envelope and mail them in to Emerson (address below) for the next several months. Or, this might be a great time to set up automatic Bill Pay with your bank or credit union. To donate or pledge online, please click on "Give" in the top right corner of the page or HERE.
Emerson Unitarian Universalist Church
7304 Jordan Ave.
Canoga Park, CA 91303
_______________________________________
---

ONLINE DONATIONS AND PLEDGES
Emerson UU has made it simple for anyone to make an ONLINE DONATION through Vanco.
Note:  when using this service, there is a fee of about 3-4%, which Emerson pays, and you can also choose an amount to offset these fees on the form.    CLICK HERE  to make a Donation or Pledge Payment.
______________________________________
---
DONATIONS NEEDED
The West Valley Food Pantry needs our help. They need baby diapers, size 2-6 and pet food for dogs and cats. Any donations will be greatly appreciated. For a list of most needed items, click HERE.
_________________________________________
---
TECH ASSOCIATES NEEDED!
If you've attended Emerson Sunday Worship in Zoom, and you no doubt have noticed the many different elements–both live and recorded–that come together to make up the service.  The Tech Associate is key to presenting a professional and worshipful online service. Emerson's Tech Associates are volunteers stepping up when guest speakers take to the virtual pulpit to produce the service, coordinating the sequence of elements, including live video and PowerPoint slideshow.  If you have had exposure to PowerPoint, or live online meeting platforms, and would like to help with presenting Sunday services, contact Rev. Matthew (revmatthew@emersonuuc.org).
_________________________________________
---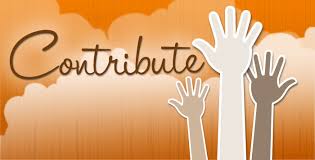 CONTRIBUTE TO SUNDAY WORSHIP!
Emersonians, here's an opportunity to contribute to our Sunday worship services in an easy and fun way.  We're looking to create a video of multiple Emerson members saying one or two lines each of our Covenant, both in English and Spanish.  Members with Spanish fluency (or at least confident pronunciation) are especially needed.  If you'd like to take part, please email Todd Covert at tcovertops@aol.com.
__________________________________________
---
HELP HOST EVENTS FOR ONLINE CONNECTIONS
Calling all Emersonians!  Are you interested in helping your community keep in touch and connected by hosting/organizing an online event? It could be a yoga class, a song circle, a creative writing workshop, an informative lecture, or just a time to chat and hangout. It could be an ongoing event or one-time only. We invite you to contribute and help maintain our sense of connection during this time of physical distancing. You may use the church Zoom account to hold your event. Please contact the office at office@emersonuuc.org or (818) 887-6101 in order to arrange. We look forward to all your wonderful and creative ideas to keep us entertained, grounded and create connections with your fellow Emersonians!
_________________________________________