Next Service

Join us via Zoom: https://tinyurl.com/emersonuuc
Zoom Meeting ID: 858 109 2800  –  Password: chalice
Or dial: (669) 900-6833 and enter the Meeting ID: 858 109 2800

Todd Covert, Worship Associate

This has been a year defined by grief and loss: Loss of members of the Emerson community, … read more.
 CURRENT NEWS
---
Emerson UU Board Meeting

Monday, November 9, 2020
Everyone is invited to attend via Zoom
Meeting Agenda
Board Minutes of September 14, 2020
_______________________________________
---
Concerned about the 2020 Elections? Get involved with UU the VOTE! 
Unitarian Universalists have been building powerful partnerships to mobilize our communities to #VoteLove and #DefeatHate in the 2020 elections. I know many of us are worried about this election, and one of the best ways to manage that worry, is to do something about it. Here are a couple ways you can get involved every week:
UU VOTER TURNOUT COALITION – Every Thursday, 5-6 PM
We are partnering with our neighboring congregation, Troop UU in Pasadena, and working with Vote Forward, a partner of the national UU the Vote campaign. We meet every Thursday at 5 pm PST via Zoom and write letters to potential voters in key states and districts across the country, encouraging them to go vote in November. These gatherings also make space to reflect on our values as UUs — specifically highlighting the importance of our 5th UU principle in this work — and to create connections with one another.
Sign up today to get involved and learn more about this effort! If you have any questions, please email Liz Murphy, Throop's Ministerial Intern, at ThroopInternLiz@gmail.com.
_______________________________________
---
RECLAIM OUR VOTE – Every Sunday, 1-4 PM
UU Justice Ministry of California is hosting "Reclaim Our Vote" phone bank parties for UUs to help prevent voter suppression in key states. Each session will include training on the why and how of these phone banks to make sure voters are registered to vote and know where/how they can vote in their location. Sign up to UU the Vote with us to save our democracy today!
uujmca.org/uuthevote/worship2work
_______________________________________
---
CALIFORNIA BALLOT RECOMMENDATIONS – UU JUSTICE MINISTRY OF CA
Understanding California's Ballot Propositions can be very challenging. After consultation with several local and statewide organizations & collectives, and deep reflection on how our values call on us to engage the proposed initiatives, UUJMCA has put together this grid of recommendations, including our own, for you to be able to make an informed selection.
Find them here: https://uujmca.org/ballotrecommendations/
_______________________________________
---
UPCOMING ONLINE EVENTS
---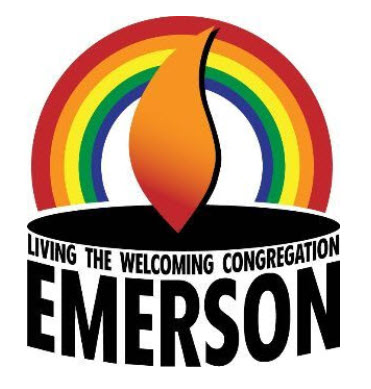 SUNDAY SERVICES – 10:30 AM
Join us for Sunday morning worship followed by Coffee Hour via Zoom: https://tinyurl.com/emersonuuc
Zoom Meeting ID: 858 109 2800 – Password: chalice
Or by phone: (669) 900-6833 and enter the Meeting ID: 858 109 2800
_________________________________


This Week
TUESDAY, OCTOBER 20th – 2 PM
Community Time with Rev. Matthew
All church members and church leadership are encouraged to visit with our minister.
---
TUESDAY, OCTOBER 20th – 6:30 PM
Pagan Chat Group
A chat and discussion group looking at Paganism from a UU perspective with the potential to grow into a local chapter of the Covenant of Unitarian Universalist Pagans
---
THURSDAY, OCTOBER 22nd – 7:30 PM
Emerson Choir
Choir rehearsal
__________________________________________
ONGOING GROUPS – Open to All
EMERSON BOOK DISCUSSION GROUP
Fourth Tuesday of each month – 7:30 PM
(Except in November-December we will meet December 3rd and not again until January)
For October, Emerson's Book Group has decided to walk the Appalachian Trail via Bill Bryson's book, A Walk in the Woods: Rediscovering America on the Appalachian Trail.  For more information, click here: http://www.emersonuuc.org/community/book-club/
---
PLANT BASED LOS ANGELES
First & Third Sunday of the month – 3 PM
We share recipes and answer questions about a Whole Food Plant-Based diet without added salt, oil, or sugar. Making us and the planet better one meal at a time.
---
ENVIRONMENTAL JUSTICE MINISTRY
The work of creating a sustainable way of life is central to our Unitarian Universalist view of a just and compassionate world.  
---
RACIAL JUSTICE AND ANTI-RACISM DISCUSSION
Second Tuesday of the month
Join us for a discussion of racial justice issues in order to deepen our commitment to anti-racism.
---
ELDER'S CIRCLE
Third Thursday of the month – 10:30 AM
This is a space to talk about issues around aging and to  find support to help navigate the challenges that come with age.
___________________________________________
---
MEET OUR MINISTER
Reverend Matthew McHale began his Ministry at Emerson UU Church in August, 2016.  He was raised as a Unitarian Universalist and has been an active leader in the denominations as youth and young adult, particularly in work around racial and climate/environmental justice, which are two of his deep passions.
Rev. Matthew grew up in Long Beach, CA and has also called Oakland, Berkeley, Cleveland and England home.
Rev. Matthew attended seminary at Starr King School for the Ministry, and has a BA and an MA in American Studies.
Rev. Matthew loves creating worship services that touch the head and the heart, and brings a compelling prophetic vision grounded in history of justice work in UUism and the wider world.
He believes that a church should serve those within and beyond its walls, and help people live lives of meaning and purpose.
---
SUPPORT EMERSON UU
---
Everyone's help is needed to support our church!
SUNDAY OFFERING AND PLEDGE PAYMENTS
If you regularly placed checks in the offering basket, please put those checks in an envelope and mail them in to Emerson (address below) for the next several months. Or, this might be a great time to set up automatic Bill Pay with your bank or credit union. To donate or pledge online, please click on "Give" in the top right corner of the page.
Emerson Unitarian Universalist Church
7304 Jordan Ave.
Canoga Park, CA 91303
______________________________________________
---

ONLINE DONATIONS AND PLEDGES
Emerson UU has made it simple for anyone to make an ONLINE DONATION through Vanco.
Note:  when using this service, there is a fee of about 3-4%, which Emerson pays, and you can also choose an amount to offset these fees on the form.        CLICK HERE  to make a Donation or Pledge Payment
________________________________________
---
DONATIONS NEEDED
The West Valley Food Pantry needs our help. They need baby diapers, size 2-6 and pet food for dogs and cats. Any donations will be greatly appreciated. For a list of most needed items, click HERE.
______________________________________________
---
TECH ASSOCIATES NEEDED!
If you've attended Emerson Sunday Worship in Zoom, and you no doubt have noticed the many different elements–both live and recorded–that come together to make up the service.  The Tech Associate is key to presenting a professional and worshipful online service. Emerson's Tech Associates are volunteers stepping up when guest speakers take to the virtual pulpit to produce the service, coordinating the sequence of elements, including live video and PowerPoint slideshow.  If you have had exposure to PowerPoint, or live online meeting platforms, and would like to help with presenting Sunday services, contact Rev. Matthew (revmatthew@emersonuuc.org).
______________________________________________
---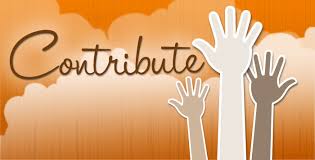 CONTRIBUTE TO SUNDAY WORSHIP!
Emersonians, here's an opportunity to contribute to our Sunday worship services in an easy and fun way.  We're looking to create a video of multiple Emerson members saying one or two lines each of our Covenant, both in English and Spanish.  Members with Spanish fluency (or at least confident pronunciation) are especially needed.  If you'd like to take part, please email Todd Covert at tcovertops@aol.com.
______________________________________________
---
HELP HOST EVENTS FOR ONLINE CONNECTIONS
Calling all Emersonians!  Are you interested in helping your community keep in touch and connected by hosting/organizing an online event? It could be a yoga class, a song circle, a creative writing workshop, an informative lecture, or just a time to chat and hangout. It could be an ongoing event or one-time only. We invite you to contribute and help maintain our sense of connection during this time of physical distancing. You may use the church Zoom account to hold your event. Please contact the office at office@emersonuuc.org or (818) 887-6101 in order to arrange. We look forward to all your wonderful and creative ideas to keep us entertained, grounded and create connections with your fellow Emersonians!
______________________________________________