CURRENT NEWS
Emerson UU Board Meeting:


2nd Monday of Each Month


Next Meeting:  August 9th, 7:00 – 8:30 p.m.
Everyone is invited to attend via Zoom.
Meeting Agenda


Board Minutes of April 12, 2021
___________________________
Rev. Matthew will be on vacation and then study leave from July 7th to August 8th. Please contact Deborah at the Church office if you need assistance: office@emersonuuc.org or call 818-887-6101.
_______________________
NEW!  FALL 2021:  HYBRID WORSHIP SERVICES. Contribute to better online quality through our Special Fundraiser for Multi-Platform Technology: Double Your Contributions!  See HYBRID WORSHIP FUNDRAISER (in "Give" menu above).
__________________________
The Inquirer Series will be on hiatus until Fall.
______________________________
SUMMER SERVICES:  To give our Worship Service production team a break, Emerson will participate in the UU Greater LA Ministry (GLAM) "Virtual SUUmmer Road Trip", with the Greater Los Angeles Ministers taking turns leading the Sunday services.  The time 10:30 am, will remain the same as usual, but there will be a special zoom link for the whole summer: glamroadtrip.online/summer   For those who phone in: The phone number is NOT changing but the Zoom ID is. Call 669-900-6833 and Enter Zoom Meeting ID # 915 5049 5104. The Zoom links and Meeting ID's for our other group meetings (SGM, Plant-Based LA, Pagan Chat, etc.) will NOT change.  
After each service, in our "coffee break-out rooms," we will have the opportunity to get to know members from other congregations. There will be no separate Emerson UU Coffee Hour.
_____________________________
When can we get back together as a congregation? 
Emerson's "Back Together Team" has been making plans for in-person gatherings, following guidance and research from the UUA, CDC, and state and local authorities.  Watch the "Back Together" announcements in in our e-news and website for the most recent recommendations. 
We anticipate having our first in-person congregational service on September 12th for our water communion, the traditional beginning of the church year.
The matching technology grant we received (see FUNDRAISER ) will help us to have multi-platform (a.k.a. hybrid) services so that anyone can join either in-person or online.
Other changes will depend on the status of the virus and scientific findings. In the meantime, please follow LA County Department of Public Health guidelines found at http://publichealth.lacounty.gov/media/Coronavirus/ 
Guidelines for those who are fully vaccinated can be found at THIS LINK.  
__________________________________
ECO-CHALLENGES 
Our planet is in crisis – and to create a life sustaining future, it's going to take all of us to do all we can. The good news is that YOUR actions make a difference – and there are solutions at our fingertips.  See a variety of action choices you can take in our Environmental Justice Ministry page in our Community menu above.
______________________________
Emerson Endorses the 8th Principle. In a unanimous vote of members present at our Congregational meeting on June 27th, 2021, Emerson UU approved  "the spirit and intent of the proposed 8th Principle of the Unitarian Universalist Association to 'affirm and promote journeying toward spiritual wholeness by working to build a diverse multicultural Beloved Community by our actions that accountably dismantle racism and other oppressions in ourselves and our institutions', recognizing that our denomination's goal of promoting sustained action to eradicate racism and other oppressions may evolve into new language or revisions such as making this a preamble to our Principles."  
To read the full resolution and more about the 8th Principle, see this website's News Page or our Racial Justice Group page
Learn more about the 8th Principle from the UUA: https://www.8thprincipleuu.org/
_____________________________
Small Group Ministry Theme for July: Journey
Small Group Ministry Theme for August: Communion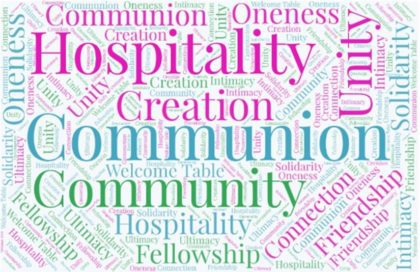 For more information about Small Group Ministries and Touchstones, see our Small Group Ministries page under this website's Community Menu, HERE.
________________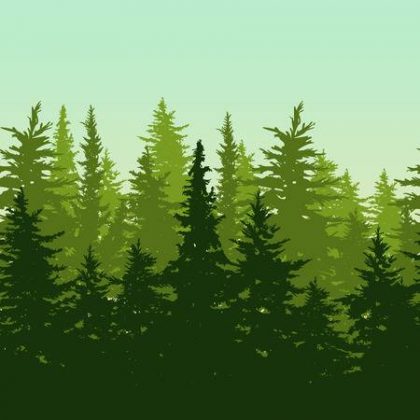 CAMP DE BENNEVILLE PINES: 
Camp Connect events are one-to-two-hour Zoom-hosted workshops, presentations, performances, and discussion groups. Sessions vary from month to month. Upcoming events include virtual UU Youth Summer Camps (Elementary ages week of July 11th and Junior HIgh week of July 11th).  To learn more about Camp Connect, go to Events for the Camp Connect page on the Camp de Benneville Pines website, 

https://www.uucamp.org,

HERE.
_________________________________
ADDITIONAL COVID-19 RESOURCES CAN BE FOUND HERE
FOOD BANK GUIDE CAN BE FOUND HERE
UPCOMING EVENTS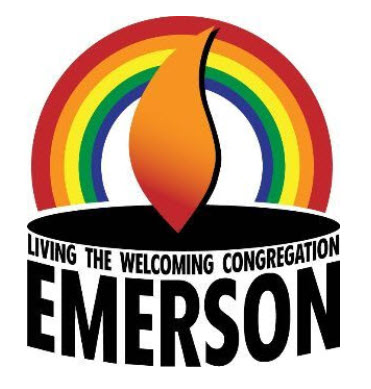 SUNDAY SERVICES – 10:30 AM
Join us for Sunday Morning Worship via Summer Zoom Link: glamroadtrip.online/summer
Phone Number is still (669) 900-6833.
Enter Zoom ID # 915 5049 5104

____________________

Upcoming:



SUNDAY, July 25th at 10:30 am
Sunday Morning Worship Service
GLAM's Virtual sUUmmer Road Trip
Followed by Coffee Hour with Greater LA UU Congregations
Join via Summer Link: glamroadtrip.online/summer 
Or Phone (669) 900-6833 (same number as before)
Enter Zoom ID # 915 5049 5104
Tuesday July 27th at 7:30 PM
Book Group
Via live2.emersonuuc.org
(previously https://tinyurl.com/emersonuuc2
Zoom Meeting ID:  343 977 3791
Password: chalice
Or call: (669) 900-9128 and
enter Meeting ID: 343 977 3791
Link to Monthly Calendar HERE
_____________________________
ONGOING GROUPS – Open to All
INQUIRERS SERIES
On hiatus until Autumn.  For more information about the Inquirers Series, see the Inquirers Series webpage HERE, or look under the Community menu above.

EMERSON CHOIR
Thursdays – 7:30 to 8:30 PM – ON BREAK until September.  
A place where you can connect, listen, and sing. All are invited to participate, even those who are not currently members of Emerson's Choir.   For more information, click HERE:  http://www.emersonuuc.org/community/music-and-choir/
PLANT BASED LOS ANGELES
First & Third Sunday of each month – 3 to 4 PM
We share recipes and answer questions about a Whole Food Plant-Based diet without added salt, oil, or sugar. Making us and the planet better one meal at a time. For more information, click HERE:   http://www.emersonuuc.org/community/plant-based-los-angeles/
PAGAN CHAT GROUP
First & Third Tuesday of the month – 6:30 PM
A chat and discussion group looking at Paganism from a UU perspective with the potential to grow into a local chapter of the Covenant of Unitarian Universalist Pagans.For more information, click HERE: http://www.emersonuuc.org/community/pagan-chat-study-group/

ENVIRONMENTAL JUSTICE MINISTRY
Second Sunday of Each Month at 1:00 PM
The work of creating a sustainable way of life is central to our Unitarian Universalist view of a just and compassionate world. For more information, click HERE: http://www.emersonuuc.org/community/just-web/
RACIAL JUSTICE AND ANTI-RACISM GROUP
Second Tuesday of each month at 7:30 PM
Join us for a discussion of racial justice issues in order to deepen our commitment to anti-racism. For more information, click HERE: http://www.emersonuuc.org/community/racial-justice-anti-racism-discussion-group/

ELDERS' CIRCLE
Third Thursday of each month at 10:30 AM
This is a space to talk about issues around aging and to find support to help navigate the challenges that come with age. For more information, click HERE: http://www.emersonuuc.org/community/elders-circle/
EMERSON BOOK DISCUSSION GROUP
Fourth Tuesday of each month at 7:30 PM

Our reading for July 27th is Caste: The Origins of Our Discontent by Isabel Wilkerson –  A book steeped in empathy and insight, Caste explores, through layered analysis and stories of real people, the structure of an unspoken system of human ranking and reveals how our lives are still restricted by what divided us centuries ago.
Questions? louiserovner@sbcglobal.net  818-621-9628
For more information, click here: http://www.emersonuuc.org/community/book-club/
SMALL GROUP MINISTRY 
One of the best ways to get connected in this congregation is by joining one of our small group ministries, which meet once or twice a month. Learn more on our Small Group Ministry page under our Community menu, or by selecting THIS LINK: http://www.emersonuuc.org/community/small-group-ministry/
__________________________________________
SUPPORT EMERSON UU


Everyone's help is needed to support our church!
_________________
NEW!  DOUBLE YOUR CONTRIBUTION TO OUR SPECIAL FUNDRAISER FOR MULTI-PLATFORM SERVICES TECHNOLOGY!
Help us purchase new video and sound equipment so that when we return to in-person services we can offer those unable to attend in-person worship a high-quality experience.  To learn more about this fundraiser, see Hybrid Worship Fundraiser in our Give menu.  
___________________
SUNDAY OFFERING AND PLEDGE PAYMENT
If you regularly placed checks in the offering basket, please put those checks in an envelope and mail them in to Emerson (address below) for the next several months. Or, this might be a great time to set up automatic Bill Pay with your bank or credit union. To donate or pledge online, please click on "Give" in the top right corner of the page or HERE.
Emerson Unitarian Universalist Church
7304 Jordan Ave.
Canoga Park, CA 91303
_______________________________________
---

ONLINE DONATIONS AND PLEDGES
Emerson UU has made it simple for anyone to make an ONLINE DONATION through Vanco.
Note:  when using this service, there is a fee of about 3-4%, which Emerson pays, and you can also choose an amount to offset these fees on the form.    CLICK HERE  to make a Donation or Pledge Payment.
______________________________________
---
DONATIONS NEEDED
The West Valley Food Pantry needs our help. They need baby diapers, size 2-6 and pet food for dogs and cats. Any donations will be greatly appreciated. For a list of most needed items, click HERE.
_________________________________________
---
TECH ASSOCIATES NEEDED!
If you've attended Emerson Sunday Worship in Zoom, and you no doubt have noticed the many different elements–both live and recorded–that come together to make up the service.  The Tech Associate is key to presenting a professional and worshipful online service. Emerson's Tech Associates are volunteers stepping up when guest speakers take to the virtual pulpit to produce the service, coordinating the sequence of elements, including live video and PowerPoint slideshow.  If you have had exposure to PowerPoint, or live online meeting platforms, and would like to help with presenting Sunday services, contact Rev. Matthew (revmatthew@emersonuuc.org).
_________________________________________
---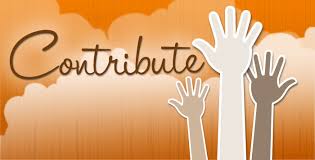 CONTRIBUTE TO SUNDAY WORSHIP!
Emersonians, here's an opportunity to contribute to our Sunday worship services in an easy and fun way.  We're looking to create a video of multiple Emerson members saying one or two lines each of our Covenant, both in English and Spanish.  Members with Spanish fluency (or at least confident pronunciation) are especially needed.  If you'd like to take part, please email Todd Covert at tcovertops@aol.com.
__________________________________________
---
HELP HOST EVENTS FOR ONLINE CONNECTIONS
Calling all Emersonians!  Are you interested in helping your community keep in touch and connected by hosting/organizing an online event? It could be a yoga class, a song circle, a creative writing workshop, an informative lecture, or just a time to chat and hangout. It could be an ongoing event or one-time only. We invite you to contribute and help maintain our sense of connection during this time of physical distancing. You may use the church Zoom account to hold your event. Please contact the office at office@emersonuuc.org or (818) 887-6101 in order to arrange. We look forward to all your wonderful and creative ideas to keep us entertained, grounded and create connections with your fellow Emersonians!
_________________________________________