Summer 2019 
Today, Camp de Benneville Pines is the destination where thousands of UUs and religious liberals, family and friends from California to Nevada and Arizona celebrate the natural world, and explore the interconnected web of all existence.  There are wonderful opportunities awaiting you!  https://debennevillepines.org/camp-calendar/   
---
January 24, 2019
"JUSTICE ON EARTH" – EMERSON'S COMMON READ
Rev. Matthew is the one of the contributing authors to the new UU Environmental Justice book Justice on Earth, which was selected to be the UUA's common read for 2018-19.
Join Rev. Matthew and JustWeb on Thursday, Jan. 24, Feb. 7 and Feb. 21 for a three-part book discussion series, where we explored the ways that capitalism, white supremacy, patriarchy, and other systems of oppression intersect with and contribute to ecological devastation; and how spiritual practices, congregational organizing, and progressive theology  can inform faith-based justice work in the twenty-first century…and how we might apply all that to our Environmental Justice Work here at Emerson.
To RSVP, or if you are interested in ordering a copy of the book ($18), emailrevmatthew@emersonuuc.org
---
JANUARY 27, 2019
ACORN AND NATIVE PLANT Planting Party with the Sky Valley Volunteers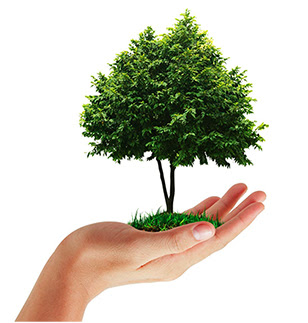 Emerson's environmental JustWeb group is supporting the endeavors of the Sky Valley Volunteers. The fires in the mountains did a lot of damage and the Sky Valley Volunteers are working to replant the native vegetation in our area. We would like to invite everyone to come and join us when we go plant the acorns and seed balls in Dayton Canyon (1/4 mile west of Valley Circle Blvd. on Roscoe) on Sunday, January 27 from 1-4.  (Please park on Roscoe, just before the first driveway on the right and walk under the bridge.  We will walk approximately half a mile up Dayton Canyon where we will plant a couple of small groves to replace trees destroyed in the recent fires.  Boots or sneakers, long pants, old clothes, and water.)   Contact:  Sandra Shlapak, sps@att.net
---
JANUARY 29, 2019
EMERSON READERS
Tue., Jan. 29 at 7:30 PM in the Pavilion
Our January meeting will be on January 29th because the annual homeless count evening is on January 22nd and the sanctuary and pavilion and Emerson readers will be otherwise occupied.
We will be briefly discussing Sarah Vowell's Assassination Vacation and maybe a little of Lafayette in the Somewhat United State, but will mainly selecting good reads for the next few months. So prepare your pitch for your favorites.
Questions?  Louise Rovner@sbcglobal.net 818 621 9628
---
February 3, 2019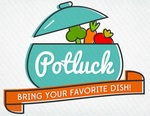 ALL EMERSON FIRST SUNDAY POTLUCK – after Service
Emerson provides a wonderful Potluck meal after services on every First
Sunday.   Join Us!!
"Our social hour's meeting and greeting
is even more fun with ethical eating,
So bring a tasty treat to share,
homemade or store-bought, to show you care,
And set up and clean up can be a gift too,
when you spend half an hour with the first Sunday crew!