Events, Activities, And News
Worshiping and Connecting Online
Due to recent recommendations from local officials that people no longer gather in groups of 50 or more, we are strongly encouraging people join our Sunday morning service via livestream or by phone using Zoom.
The people leading worship will still be there and we expect a few others to show up, but we especially urge everyone who is at high risk—those over 60 and anyone with underlying health or respiratory issues—as well as anyone who is any way sick, not attend in person, and join us via the livestream.
As part of the service, I will invite those joining remotely to each light their own chalice, so you might want to have one ready.
You can join us for Sunday morning worship via Zoom, by clicking this link:
https://uuma.zoom.us/j/8581092800
If you have never used Zoom before, it will ask you to download a copy of Zoom. Expect to require a little bit of set-up time, and I know from experience that occasionally there are hitches. So you probably want to try logging on 5-10 minutes beforehand, and if everything goes smoothly, you'll be a few minutes early and can center yourself with some lovely music.
Alternately you can join via phone: (669) 900-6833
And enter the Meeting ID: 858 109 2800
Over these next few weeks or months, we expect to be using Zoom quite often, as a way to meet virtually not just for worship, but for small groups, committee meetings, and even for creative new ways to be together, like family time/bedtime stories.
If you would like to try out Zoom before Sunday morning, I will be online this afternoon from 2 to 3 pm, which is both an opportunity to work out any kinks, and have some time to just connect and be with each other during this challenging time.
Just follow the link: https://uuma.zoom.us/j/8581092800
Or dial: (669) 900-6833
And enter the Meeting ID: 858 109 2800
We're all figuring this out together.
Virtually yours,
Rev. Matthew
_____________________________________________________________
A Pastoral Message from Rev. Matthew
Questions jump around our hearts, sometimes wildly so:
How can we keep ourselves safe?
How can we keep those we love safe?
How can we keep others safe?
With news of the rise of the novel coronavirus COVID-19 and its spread to Northern California, these questions take on new meaning and urgency. At this time, there is no confirmed case near us, but it seems there is an increasing chance that it will spread to Los Angeles. And it is good to practice resilience, as we have been exploring in worship and in small group ministries over this past month.
With that in mind, I am writing to you about how to care for yourselves in community, and how community can support caring for yourself.
There are behaviors we have been recommended to take to guard against the flu or other airborne illness. Washing hands often. Sneezing and coughing into our flexed elbow. Staying home when sick. (I'm writing this from home because I had a mild stomach flu this week.) Elbow-bumping, rather than hand-shakes. These behaviors are what is being recommended in response to the coronavirus.
Some practical information:
If you are sick, stay home – from work, from school, from Emerson. You care not only for yourself this way, you care for those with whom you would have come into contact.  Not everybody you encounter has a strong immune system.  Consider the impact of your germs on others. (I also acknowledge that since our government doesn't guarantee universal paid sick leave, staying home from work is, tragically, not always possible for some.)
Reach out by phone or email to let someone know you are ill ~ that includes me (Rev. Matthew), if you'd like. Just because you are sick, doesn't mean you have to be isolated.
Wash your hands often.  Ideally with non-anti-bacterial soap and running water for 20 seconds. If that is not available, then alcohol-based hand sanitizer.
Maintain a social distance of three or more feet from someone who is coughing or showing other symptoms; check in with that person to see if they need help to ensure they are getting what they need to recover.
Notice how often you touch your face – we all touch our faces way more than you would ever think. Your awareness may help reduce this behavior, which is one of the ways any virus is spread.
There's more you can do. One piece of advice I have been reading is stocking up, if you can, on your regular medicines. This will help if, for any reason, you aren't able to get to the pharmacy for an extended period of time. More practical information from the World Health Organization can be found here. Or here, in a Washington Post article dated 2/26/20. And here was a useful article in The Guardian about coronavirus myths.
Helen Keller once noted that, "security is mostly a superstition. It does not exist in nature, nor do the children of [humanity] as a whole experience it."  This can be a hard truth to face. Yet there might be a different kind of safety. As my colleague the Rev. Karen G. Johnston writes:
One thing we have started exploring is the possibility of livestreaming worship services in the case that worshiping together in a large group is no longer advisable. This would also make worship available to those who are sick or otherwise unable to make it to church.
It would also be great if people were willing to make soups or other meals now that could be stored in the church freezer for if/when people are sick.
Lastly, if your anxiety about this, or anything else going on in the world, is at a breaking point, or just feeling too much, you are not alone. Reach out to someone you trust.  Risk connection.  Make some time to hang out with me.
We're all in this together.
~ Rev. Matthew
_____________________________________________________________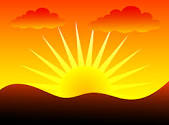 SOLAR POWER: THE FUTURE LOOKS BRIGHT AT EMERSON
We are very excited to announce that Emerson's solar photovoltaic system is now connected to the electrical grid and we are generating our own electricity. It's been running less than 24 hours, and it's already reduced our co2 emissions by 100 pounds, which is the equivalent of planting about 2.5 trees. And we look forward to that number ticking up higher and higher every time the sun is shining, as well as the big savings on our electricity bill.
This is a big milestone for Emerson, and our commitment to respect the interdependent web, and it is definitely worth celebrating. Which is why everyone is invited to join us for a dedication/celebration of our new solar panels, immediately after the service on Sunday, March 15th. There will be some sun-themed goodies like sun-shaped cookies and sun tea, and those who are interested will be able to find out more about solar. We hope to see you there!
______________________________________________________________ 
REGULAR EVENTS-
ON HOLD FOR THE TIME BEING…

F

IRST SATURDAY OF THE MONTH:

EMERSON HIKING CLUB


9 AM (Offsite)




Meet at Emerson UU Church parking lot. We will carpool to our destination 

We will hike as far as everyone is comfortable, and return in time to be back at Emerson by 1:00 PM. Bring comfortable hiking shoes, sunscreen, hat, plenty of water, and a sack lunch or snack to enjoy on the hike. – Contact Adam Nisenholz with questions.

---

THIRD SATURDAY OF THE MONTH:

VEGETARIAN DINING CLUB
6PM,
Want to make a night of it? We will scout the local movie theaters to see if any appeal to the group! As always, the cost is $15 per person.  Who's hungry? Please contact Tracy Watson at tracyj.watson@yahoo.com or 818-620-9451 (evenings, or by text) if you plan to attend.

---

THIRD SUNDAY OF THE MONTH:

YOGA IS A GO, YA!
4:30 PM in the Sanctuary
Join us for a lovely hour of gentle yoga and restorative breathing work taught by Mischa Hines from Black Dog Yoga. All are welcome, no Emerson membership necessary. Donation is $10, bring your own mat though we will have some spares. Contact Linda Nelson with any questions.

SPECIAL EVENTS

Many church events are now ONLINE through a program called ZOOM.

Go here for the current list:    Online Ministries