News
In-Person Worship Service Returns! R.S.V.P. needed!

Emerson opened our doors to in-person worship in November, along with a Zoom livestream option.  RSVP'S are required.  For more information, see our Back Together Updates page.
______________________________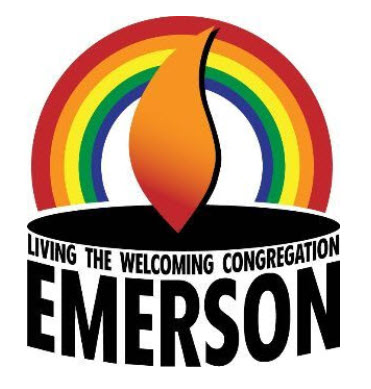 Emerson UU Board Meeting:
2nd Monday of Each Month at 7 PM
Next Meeting:  Monday, January 10th, 2021, 7 PM
Everyone is invited to attend via Zoom:
live.emersonuuc.org
Or Enter Zoom Meeting ID: 858 109 2800 – Password: chalice
Or call (669) 900-6833 and enter the Meeting ID: 858 109 2800
Meeting Agenda
Board Minutes of August 9, 2021
_____________________________________
Our Online Donation App is Changing! 

The GivePlus Mobile App will no longer work as of January 31, 2022.  Download the free Vanco Mobile Faith Engagement app from your app store. Your log-in credentials will stay the same and you do not need to create a new user ID or password.  Recurring gifts will continue as scheduled.
____________________________________
Widening the Circle and the Proposed 8th Principle of UU.  
Our shared commitment to the seven principles is a central part of what connects us as Unitarian Universalists. Momentum is growing among UU's for the inclusion of an 8th Principle. At our Congregational meeting in June, 2021, Emerson UU members endorsed the spirit and intent of this 8th Principle.  

We are now seeking volunteers for a new task force to better understand how we can "Widen the Circle" of our church community.
Learn more at our Racial Justice Group Page on this website under the Community menu above, and also at https://www.8thprincipleuu.org/
______________________________________

Not News But Still Current:  EARTH DAY IS EVERY DAY:  ECO-CHALLENGE 
Our planet is in crisis – and to create a life sustaining future, it's going to take all of us to do all we can. The good news is that YOUR actions make a difference – and there are solutions at our fingertips.  See a variety of action choices you can take in our Environmental Justice Ministry page in our Community menu above, or by following this LINK.