Home 6 Widget: bottom left (Current News)

CURRENT NEWS
~Holiday Office Hours~
Thursday, November 24th – Thanksgiving Holiday
Friday, November 25th – Closed
Monday, November 28th – Closed
_____________
In honor of Native American Heritage Month, and recognition of the painful history of Thanksgiving for Indigenous peoples, consider these steps to Decolonize Thanksgiving.
_________________
Honest, accurate information about sexuality changes lives. It dismantles stereotypes and assumptions, builds self-acceptance and self-esteem, fosters healthy relationships, improves decision making, and has the potential to save lives. That's why Emerson is excited to be offering Our Whole Lives (OWL) for 7-9 grades. The OWL class will likely be on Sunday afternoons starting in late January or early February, and running for several months.
Our Whole Lives, helps participants make informed and responsible decisions about their relationships, sexual health and behavior. With a holistic approach (PDF), Our Whole Lives provides accurate, developmentally appropriate information about a range of topics, including relationships, gender identity and expression, sexual orientation, sexual health, and cultural influences on sexuality.
We already have a team of facilitators, but would be happy to add someone else to the team. There is a required OWL Facilitator Training December 2-4th in Santa Monica. Registration for the teacher training closes on 11/18. If you might be interested in being an OWL facilitator, please contact Rev. Matthew. Emerson can help cover the cost of the training.
Stay tuned for more information in the coming weeks.
__________________
Get out the Vote letter and postcard writing after Sunday service continues.  Bring your writing pens!  Check the weekly eBlast for dates.
_____________
Meet our new Administrator, Rebecca LaScala!
Rebecca is originally from Kansas City. She lives in Simi Valley with her husband, 2 step-children and dog. She enjoys hiking, the beach, watching sports, adventure vacations, arts/crafts and supporting her community.
_____________

GARDENING TIME WITH REV. MATTHEW

Every Tuesday, 10:30 – 12:30

Join Rev. Matthew in the garden at Emerson: planting, weeding, digging, tending, mulching, and doing whatever could use doing that week. For a couple of hours each week, Rev. Matthew would love to have your help and company in the garden.
Rev. Matthew would love to pass on the wisdom he's learned from his 15 years of experience growing fruits, vegetables and California natives, and learn what wisdom you have to teach him. Wear some comfortable clothes and we'll see what grows!
___________________
100th Anniversary Flower Ceremony UU-wide Celebration:
2023 will be the 100th anniversary of Norbert Čapek's first flower ceremony and a group of UU professionals are undertaking the planning of a commemoration. This will likely include the creation of ritual, liturgy, and worship elements to share with UU congregations worldwide, that we may all celebrate this momentous anniversary together spiritually. The elements are just starting to take shape but could include readings, stories, poetry, music, audio and video. Although in the initial stages, we are looking to include in some manner, the church in Prague where the original ceremony was held, the Unitarian Church in Cambridge, MA where Mája Čapek held the first American ceremony, as well as iterations of the ceremony across the world. Other potential elements of the celebration may include a planting of seeds ritual in which congregations participate in preparation for the anniversary as well as the production of a commemorative video which will include recordings of completed celebrations worldwide. To learn more about the planning, please contact Pastor Joshua Berg (joshua@heartmindspiritministry.com).
______________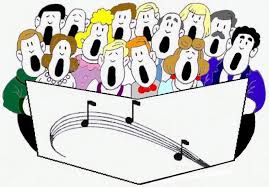 Emerson Choir Welcomes New Members!
For more information, see our Music and Choir page in the Community menu.

_________________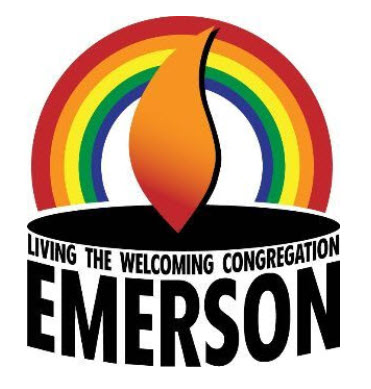 Emerson UU Board Meetings
(Open to All):
2nd Monday of each Month at 7 pm
Zoom 1
Next Meeting:
December 12, 2022
Agenda
Minutes July 11, 2022
________________

Small Group Ministry Theme for November:  Remembrance
For more information about Touchstones and Small Group Ministry, see the SGM webpage HERE (in this website's Community Activities and Groups menu).
_____________________