Social Gatherings
WE COME TOGETHER REGULARLY TO ENJOY A VARIETY OF FUN ACTIVITIES TOGETHER


ALL ARE WELCOME
---
Book Discussion Group (VIA ZOOM)
The Emerson Book Discussion Group provides an opportunity for readers of all ages and interests to participate in the selection and discussion of fiction and nonfiction books of all genres. The wide variety of choices that emerge from our democratic process challenges us to encounter and consider thoughts and ideas outside our usual reading comfort zones as well as to share our own preferences. Our lively but respectful discussions help us to practice our commitment to the free and responsible search for truth and meaning. Sharing reading experiences, especially fiction, serves to exercise our capacity for empathy, justice, compassion, and the worth and dignity of every person. Our "secular" curriculum is attractive to new and prospective members and visitors who share common reading interests. Participation is without restriction or commitment with regard to attendance or reading. Our meetings are both challenging and pleasurable.
Emerson's Book Group welcomes all readers to our monthly discussions. Participants choose the books. We alternate fiction and nonfiction monthly and enjoy the challenge of both reading outside our personal comfort zone and considering the variety of responses offered in our enthusiastic and respectful setting. All are welcome to attend.
Emerson Book Group meets to discuss fiction and nonfiction books selected by participants. We welcome all readers, members new and old and visitors, who wish to participate (by listening and/or speaking) in our discussions and upcoming book selection choices.
Meets once monthly, usually on the fourth Tuesday at 7:30 PM in the Pavilion.
Alternates fiction/nonfiction selections monthly.
Selects reads nominated by participants and chosen democratically.
Requires no commitment with regard to regular attendance or reading.
Is intended to be both challenging and pleasurable.
For more information, contact Louise Rovner at (please see the directory for contact information).
---
Emerson Monthly Luncheon(ON HOLD)



Emersonians and their guests meet once a month for a luncheon together at 11:30 at a local restaurant, alternating between a Friday or Saturday–to create community.
For more information, please check the Emerson weekly e-Blast or each Sunday's Order of Service. You can also contact Pat Lindenauer (please see the directory for contact information).
---
Special Music Committee
(VIA ZOOM)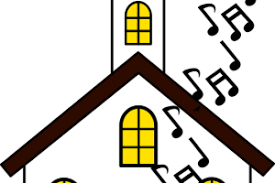 The Special Music Committee consists of Emerson members and friends who are instrumentalists or vocalists and who provide the "Special Music" for worship services on Sundays when the Emerson Choir is not singing. The participants vary, based on the need for music and availability of musicians. Rehearsals are either in the Emerson Sanctuary or at the home of one of the musicians.
Contact: Mia Forbes (please see the directory for contact information).
---
Daytime Current Events Discussion Group 

(VIA ZOOM)
Both members and non-members are welcome and encouraged to exchange views on what's happening in the world.
The group meets the fourth Thursday of every month from 10:30 to 12:00 noon in the Pavilion.
Contact: Pat Lindenauer (please see the directory for contact information).
---
Hiking & Outings

Members meet monthly to experience various hiking and outing opportunities.
Contacts:  Adam Nisenholz and Tracy Watson (please see the directory for contact information).

---
Links
Unitarian Universalist Association
Unitarian Universalist Service Committee
Pacific Southwest District of the UUA
Books
Using these links to Amazon will provide Emerson a percentage of your purchase at no cost to you!
A Chosen Faith: An Introduction to Unitarian Universalism
The Unitarian Universalist Pocket Guide
Skinner House Books
A division of the UUA
Beacon Press
The venerable Boston publishing house publishes many books of interest to UUs, including the notable UU poet, Mary Oliver
Mary Oliver: New and Selected Poems: Volume Two
Meditations
By Emerson's own Brian Nelson:
Earth Bound: Daily Meditations for All Seasons

Day of Promise: Selections from Unitarian Universalist Meditation Manuals (Collected Meditations, V. 1)
What We Share (Collected Meditations, Volume 2) (Collected Meditations, V. 2.)
All the Gifts of Life (Collected Meditations, Volume 3) (Collected Meditations, V. 3.)
Listening for Our Song: Collected Meditations (Collected Meditations, V. 4)