Upcoming Special Events
Please plan to attend the Annual Meeting of the Emerson UU Congregation on Sunday, June 16, at 12 PM in the sanctuary.  The primary purpose will be to vote on the 2019-2020 budget, so your vote and input are very important.
Downloadable agenda: http://www.emersonuuc.org/wp-content/uploads/Emerson-Congregational-Meeting-Agenda-June-16-2019.docx
AGENDA:  CONGREGATIONAL MEETING – 10 JUNE 2019
Call to Order – Clinton Bench
Chalice Lighting and Opening Words
Appointment of Parliamentarian
Appoint readers for this meeting
Adopt Agenda
Appoint readers for this meeting
Approval of Minutes of 5/19/19 Congregational Meeting
Reports
Minister's Report – Rev Matthew McHale
President's Report – Clinton Bench
Director of Religious Education Report – Cleo Anderson
Treasurer's Report – Don Ordway
Fund Custodian's Report – Phil Davis, Member of Investment Committee
Finance Manager  – Open
Human Resources Manager – Pat Lyon
Programs Manager – Tracy Watson
Building and Grounds Manager – Lynne Masuhara
Approval of new Committee on Shared Ministry member:
The Board recommends Linda Fitzgerald
Election of Nominating Committee members
Approval of special collections recipients
Approval of Proposed Budget for 2017-2018 – Clinton Bench
Closing Words and Extinguish Chalice
---
June 16, "Back to Junior High"
Michael Eselun, Guest Speaker
Linda Fitzgerald, Worship Associate
Oncology chaplain and popular guest speaker, Michael Eselun will share some deeply personal reflections about junior high school– a pivotal and often painful time that leaves indelible memories for many of us.  In dialogue with some of those 13-year-old's perceptions, what might be discovered about inherent worth, dignity and compassion?
---
SUMMER FUN SILENT AUCTION

SPACE STILL AVAILABLE
There are a number of great events sith space still available!  See http://www.emersonuuc.org/blog/summer-fun-auction-space-available/  for the list.
For more information, contact Jacqui Tolin at (747) 220-8040 or                                    jtolin@gmail.com
---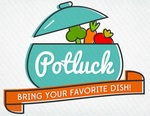 ---
ALL EMERSON FIRST SUNDAY POTLUCK – after Service
Emerson provides a wonderful Potluck meal after services on every First Sunday.   Join Us!!
"Our social hour's meeting and greeting
is even more fun with ethical eating,
So bring a tasty treat to share,
homemade or store-bought, to show you care,
And set up and clean up can be a gift too,
when you spend half an hour with the first Sunday crew!
---
---
Today, Camp de Benneville Pines is the destination where thousands of UUs and religious liberals, family and friends from California to Nevada and Arizona celebrate the natural world, and explore the interconnected web of all existence.  There are wonderful opportunities awaiting you!  https://debennevillepines.org/camp-calendar/