Upcoming Special Events
EMERSON IS SEEKING A NEW OFFICE ASSISTANT/ADMINISTRATOR
If you are interested in this part-time position, or know someone who might be, please contact Pat Lyon for more information.  The Job Search will be starting within a few days.
---
Most of you know that Ramon Alvarez, our beloved Office Administrator,
will be leaving us in August to seek new challenges and adventures.
We are hoping to video our goodbye messages to him
during the next few Sundays.
Please ask Jacqui T to help you with a video,
or you are welcome to take your own picture or video and send it to her
---
EMERSON PICTURE ROUNDUP
We're putting together a photo archive of past and present Emerson photographs and would love to have copies of whatever you've got stashed away in a closet or stored on your computer or camera.  I can scan any hard copy pictures or feel free to send anything digital (whatever format you have is fine) to 
traceheskett@gmail.com
.
Let's not let our Emerson memories be lost!
---
---
---
LA/VALLEY CLUSTER CAMP
at CAMP DEBENNEVILLE PINES
If you've been to a Cluster Camp weekend before, you'll know that it's a great opportunity for fellowship with family and friends from your own congregation, but also with other nearby UUs.  All are welcome – individuals, partners, families – members and friends of any UU congregation.
This year, we want to be sure that everyone is able to save the date of the Cluster Camp many months in advance.  Camp will start during the afternoon/evening of Friday October 11, and will end in the afternoon of Sunday, October 13.  We are also hoping that you'll take 2 minutes to fill out the very brief survey at the link below to let us know if you're thinking about coming!  It would help a great deal with our planning to have a good sense of who might show up and the kinds of activities they're interested in:  Go to SURVEY.
You are also encouraged to forward this email to any other folks you think might be interested.
Thank you for filling out the survey and for possibly joining us at Cluster Camp this October!
Best regards,
-Your Los Angeles/Valleys UU Cluster Camp Planning Team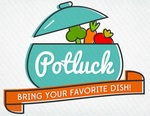 ALL EMERSON FIRST SUNDAY POTLUCK – after Service
Emerson provides a wonderful Potluck meal after services on every First Sunday.   Join Us!!
"Our social hour's meeting and greeting
is even more fun with ethical eating,
So bring a tasty treat to share,
homemade or store-bought, to show you care,
And set up and clean up can be a gift too,
when you spend half an hour with the first Sunday crew!
Today, Camp de Benneville Pines is the destination where thousands of UUs and religious liberals, family and friends from California to Nevada and Arizona celebrate the natural world, and explore the interconnected web of all existence.  There are wonderful opportunities awaiting you!  https://debennevillepines.org/camp-calendar/