Upcoming Special Events
Today, Camp de Benneville Pines is the destination where thousands of UUs and religious liberals, family and friends from California to Nevada and Arizona celebrate the natural world, and explore the interconnected web of all existence.  There are wonderful opportunities awaiting you!  https://debennevillepines.org/camp-calendar/   
---
DAYLIGHT SAVINGS BEGINS ON MARCH 10, 2019.  SPRING FORWARD!
---
VEGETARIAN DINING CLUB –Saturday, MARCH 16 at 6 p.m.
This month, the Vegetarian Dining Club will Go Italian with pizza, pasta, salad, and the famous garlic rolls (vegan cheese and gluten free options available!) of that wonderful family restaurant we all know and love:
Original Pizza Cookery
6209 Topanga Canyon Blvd
Woodland Hills, CA 9136
As always, the cost is $15 per person. Who's hungry? Please contact Tracy Watson
at tracyj.watson@yahoo.com or 818-620-9451 (evenings, or by text) if you plan to attend
---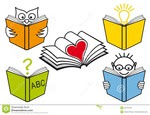 EMERSON BOOK CLUB
Tuesday, February 26th
 we will discuss 
Exit West
 by Mohsin Hamid, a short political fiction book published in 2017 about migration which won the Booker Prize.Then, March 26th, we will discuss the biography, 
Clementine
by Sonia Purnell  about Windston Churchill's wife which was published in 2015.Hope you'll join us for lively conversation about these books in the Emerson Pavilion at 7:30pm on the 4th Tuesday of each month.Questions?
Renée Lançon for Louise Rovner  Rovner@sbcglobal.net 818-621-9628
---
SAVE THE DATE: Saturday, March 2nd, at 12:30pm
Our dear friends and community pillars, Gail Ringer and Marjorie Stark are leaving us for retirement in Tuscon, Arizona (AZ) at the end of March.  We want to send them off with a hearty thank you.  Everyone is invited to come to a western themed party in the sanctuary at 12:30 PM.  So wear your boots and saddle up for a fun afternoon luncheon.
We are collecting pictures, written memories and loving sentiments for a memory book compiled by Bonnie Norwood. (818)346-0163.  For more info: Linda Fitzgerald  (818)312-4313
---
March 3, 2019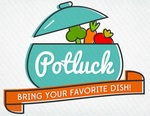 ALL EMERSON FIRST SUNDAY POTLUCK – after Service
Emerson provides a wonderful Potluck meal after services on every First
Sunday.   Join Us!!
"Our social hour's meeting and greeting
is even more fun with ethical eating,
So bring a tasty treat to share,
homemade or store-bought, to show you care,
And set up and clean up can be a gift too,
when you spend half an hour with the first Sunday crew!
---
UU MEN'S FELLOWSHIP SPRING RENEWAL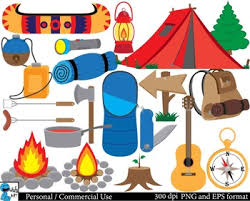 April 12-14 at Camp DeBenneville Pines
The Theme for this year is Facing our Transitions:  Past, Present, and Future.
In a safe and supportive place, we may begin to unpack these issues, support each other, and discover new insights about our journeys. Please join with your kindred brothers to  fellowship, make music, celebrate rituals, and enjoy the natural beauty of the mountains and forests surrounding Camp deBenneville Pines.  These are very powerful, thematic, experiences.
If interested, please contact Mike Dorfi at mdorfi@cox.net or 619-466-5952 for further information.
---
Apr. 26-28 Long Beach, CA
The congregation is the foundation of our Unitarian Universalist faith. Everything we do as an expression of our faith is grounded in the local communities from which we all take comfort and strength. Some of our greatest joys sprout from the spiritual communities and the congregations of the Pacific Southwest District – both big and small.